Rocklin-Sacramento Area Cars and Coffee & Charity Events
Next Dreams and Drivers Event:
2023 PanCan Show Was a Success
Thanks to all those who came out and supported our efforts in raising money for our pancreatic cancer awareness car show this past June. We greatly appreciate all the donations and volunteers who contributed. We didn't quite hit our goal of raising $10,000 this year, but we came close! We encourage you to head over and
make an online donation
directly to Pancreatic Cancer Action Network.
What is Dreams and Drivers?
Dreams and Drivers is a Sacramento, CA based not for profit car club that organizes FREE, informal "cars and coffee" type get-togethers surrounded by a variety of cars, ranging from exotics, to European, muscle, import, classic, hot rods and motorcycles. We meet every 3rd Sunday of the month, from 9:00 – 11:00 am (locations vary).
There are no restrictions on the type of vehicle allowed to attend events or shows. Dreams and Drivers has a very eclectic mix of cars, motorcycles and friends, all doing its part for local and national charities.
Dreams and Drivers events are free to attend and open to any and all. All automotive makes and models including motorcycles, are welcome at our events. Whether it's a dream car or a daily driver, everyone attending is a car enthusiast and we want to see you.
All of our event information will always be posted in our Calendar and on our Facebook page and Instagram. Please check weekly for updates.
Dreams and Drivers supports several local charities. It is our goal to bring an awareness and raise funds via a 3rd party contract. Our charities are always present and/or verifiable. Proof is always available for all fundraising efforts for full transparency. None of the funds raised for charities are kept by Dreams and Drivers or used for operating expenses. If you want to make a donation directly to one of our supported charities, please see our Charities page and donate.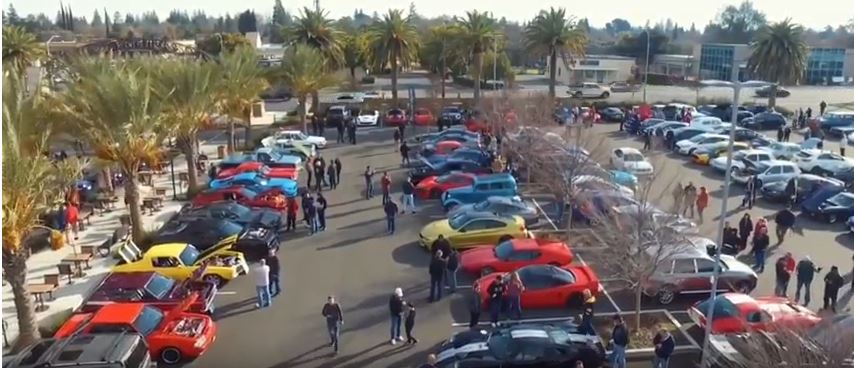 CODE of CONDUCT:
Rule One: You must be respectful of all cars, all drivers and all laws… ALL the time.
Rule Two: You only have to love cars to join us, and want to give back to the community.
Dreams and Drivers has implemented very strict rules regarding driving, arriving and departing behavior. Representing a charity is critical to our mission and so no "bad car behavior", show boating, speeding, burnouts, or reckless actions will be tolerated, period.
Dreams and Drivers is NOT responsible for any accident, injury or damage to any party or property during any sponsored event or incurred while traveling to or from a sponsored event. Additionally, co-sponsors/hosts of events are similarly not liable.
Participants (or guardians/parents for any participant under the age of 18), shall be solely and exclusively responsible for any damage the individual may cause during a designated event or activity. It is your responsibility and your liability, to have valid auto insurance for any vehicle participating in any event.
Drone Usage – If you use a drone, you need permission from management and must sign a waiver. We are not liable for any damage caused by use of a drone, authorized or not.